Award winning  artist, Sandy Paradis,  started painting with her Dad as soon as she could hold a brush.  Curiosity and her imagination kept her drawing and painting.  She received a masters in Fine & Applied Art at Pennsylvania State University.  She was a commercial artist for eleven years and continued doing portraiture and watercolors thereafter.  Her portraits include all family members including dogs and cats.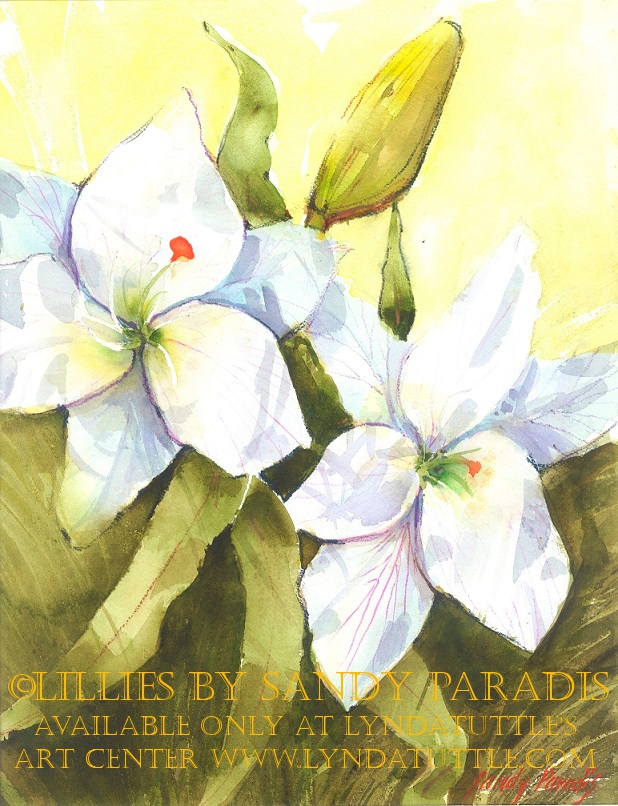 Sandy and her husband were transferred to Connecticut.  During their stay in Connecticut she received her teaching certificate in Art K-12 and began teaching.  Sandy and her husband then moved to Canton where she continued to teach, at the Canton Museum of Art, Souers Middle School, Timken High School and McKinley High School 
Sandy and her husband now e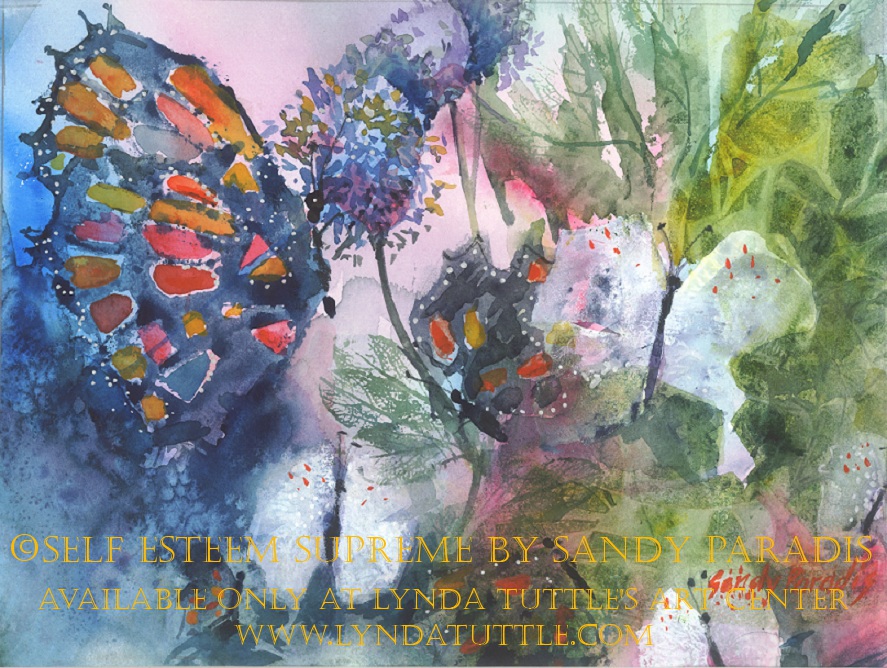 njoy traveling to Europe, shorelines from New England to Florida, Hawaii and Bermuda. Her home is on lake in Canton which she enjoys with her husband,  grown children and families, especially with her two grandchildren.
Sandy is passionate about painting flowers and landscapes from nature. She loves to capture the light patterns, from dancing light to bouncing light. She loves the thin frailty of petals, the majestic  bold beauty of color, the innocence of first spring blossoms.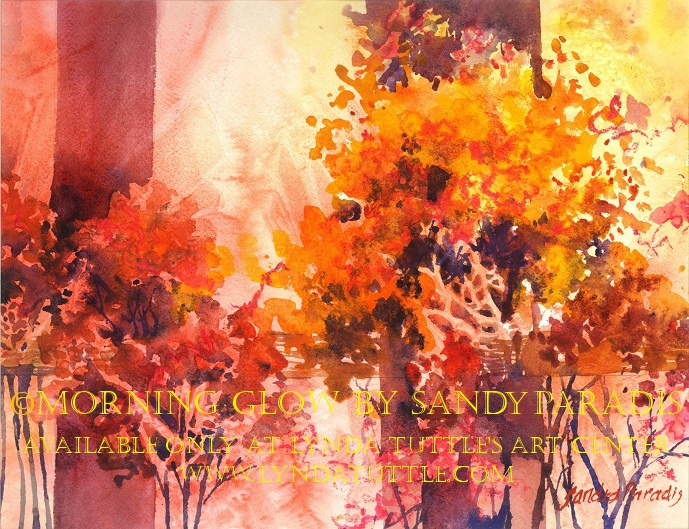 For more info contact us at:
206 -6th St NW
Canton, OH 44702
330-452=8211
lt@LyndaTuttle.com