Welcome to Lynda Tuttle's Art Center
Empowering Lives Through the Arts! 
Gallery Winter Hours  
W – S 12-5p
Open during Canton First Friday festivities
& other downtown events
           Other times available by appointment               
Passionate about furthering growth & education through the arts, Lynda Tuttle's Art Center works extensively to create exhibits & programs to help people find their voice through art. Lynda's successful experience combined with her unique style & unending creativity, whether in launching artists, designing individual & collaborative works of art, or developing enriching art classes & outreach programs, undoubtedly empower all who participate.
Lynda Tuttle's Art Center has amazing fine art & unique one of a kind gifts! We have  incredible fiber art portraits & quilts; wood cuts, paintings, jewelry; purses; hats & scarves; specialty candles; wind chimes; hand carved sandstone bird baths & planters; indoor & outdoor bottle trees; pottery; dolls; lamps and so much more! It's a wonderful & peaceful place with amazing works by local artist. 
 
Lynda Tuttle's Story Quilt Project –

A Community Collaborative Project
 A Visual & Literary Art Documentation of the Effects the Civil Right Movement has had on Our Lives
   
Over 200 painted story panels.  Contact us for information on exhibits, presentations & workshops.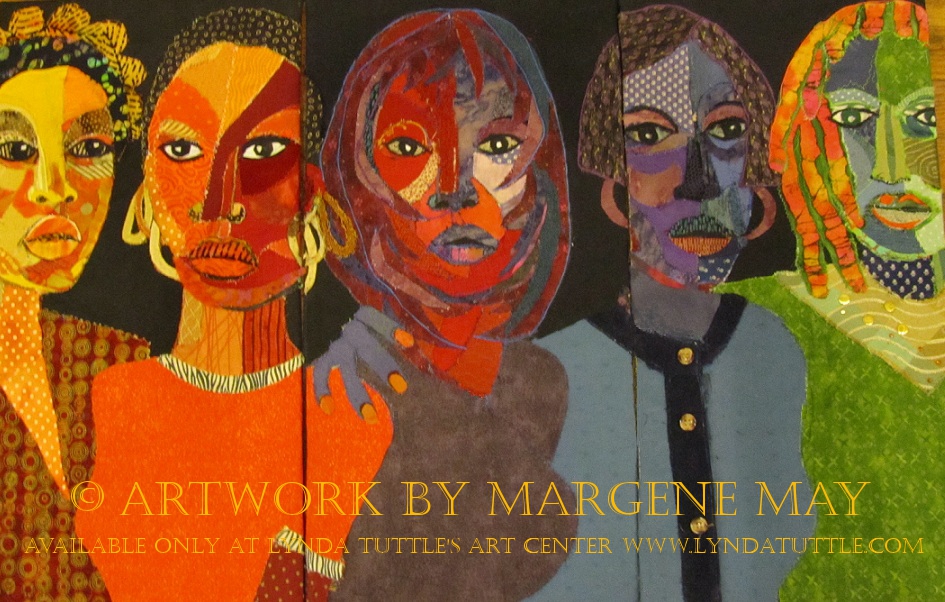 Lynda Tuttle's Art Center is proud to represent Margene May's fiber art portraits & quilts! Her intricate combinations of fabrics, textures, fibers, colors & patterns create astounding works reflecting many intense emotions of the human spirit. Rich in ethnicity, these thought provoking  pieces are electrifying.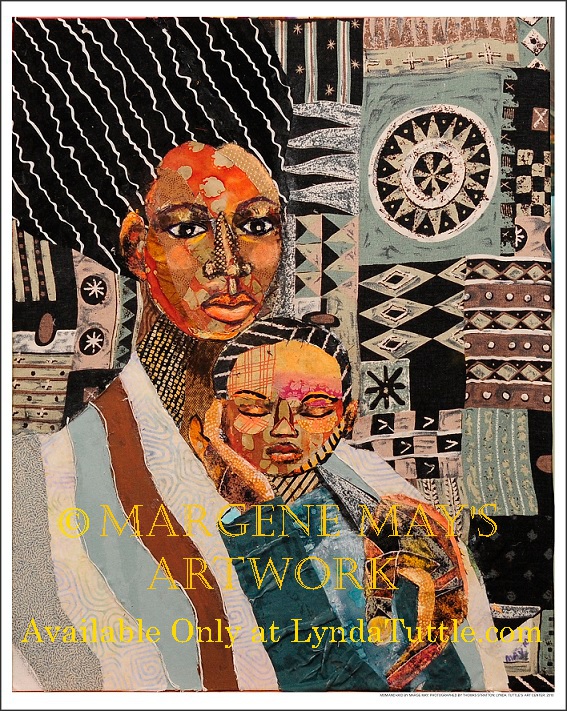 See ARTWACH for Tom Wachunas' Review of Marge's art:
http://artwach.blogspot.com/2010/08/fibernations.html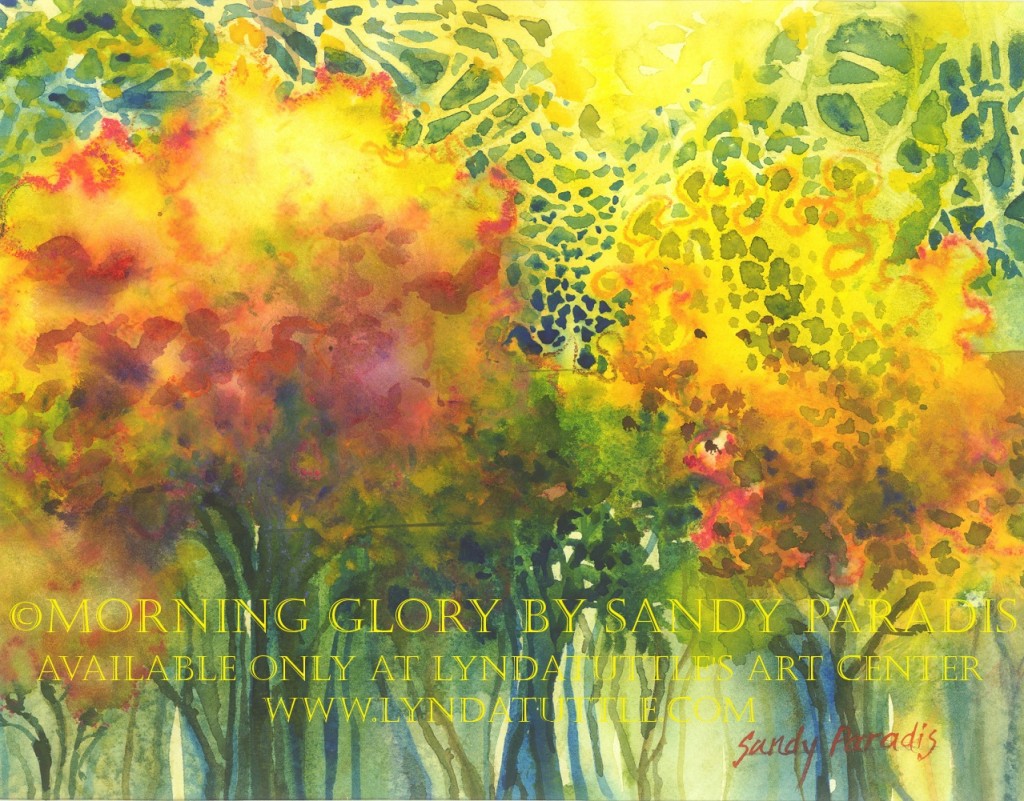 See Award winning artist
Sandy Paradis' 
watercolors of landscapes and flowers in nature. Sandy's passion for capturing light patterns results in a stunning array of paintings.
 O
rigianls, prints and card sets are available.
A stunning array of colors & layers bring the deliberate uncontrolled pouring and splattering of paint in balance with precise, meticulous painted lines and details  resulting in wonderful dimensions. A must see for all art lovers!

Lynda Tuttle's New Community Collaborative Project: "A Community of Empowerment"

This is your chance to get involved!                   
No experience necessary,  Lynda will help you create a unique addition to this collaborative exhibit honoring the people that have empowered our lives. See classes for more details. 
                                                          
Lynda Tuttle is an artist & educator with over 26 years of experience integrating art with education, community development, intervention & counseling. Lynda is passionate about furthering personal growth & education through the arts by developing programs for various academic learning, socioeconomic & cultural needs. Contact us for details on designing programs for your organization's needs. 
                                                                                                               
For more information contact us at: